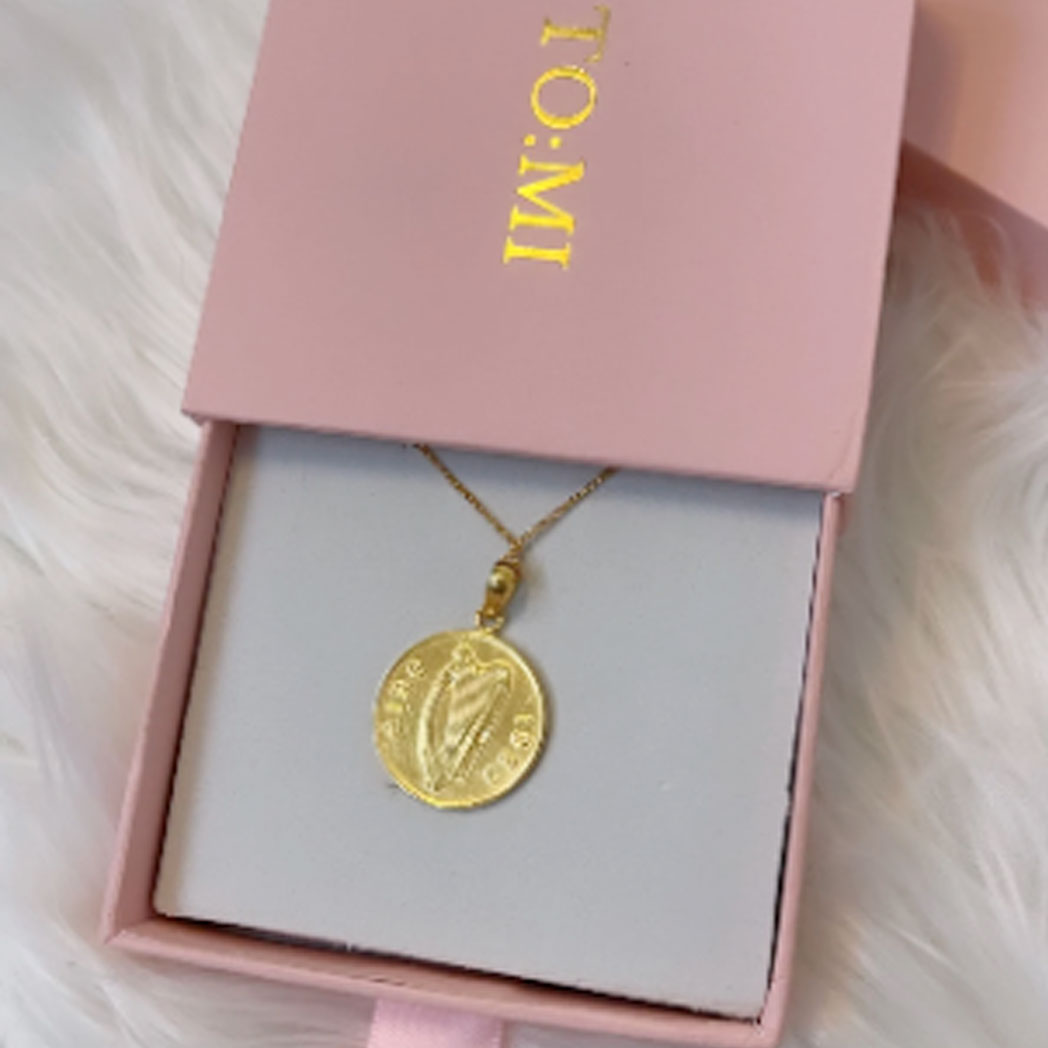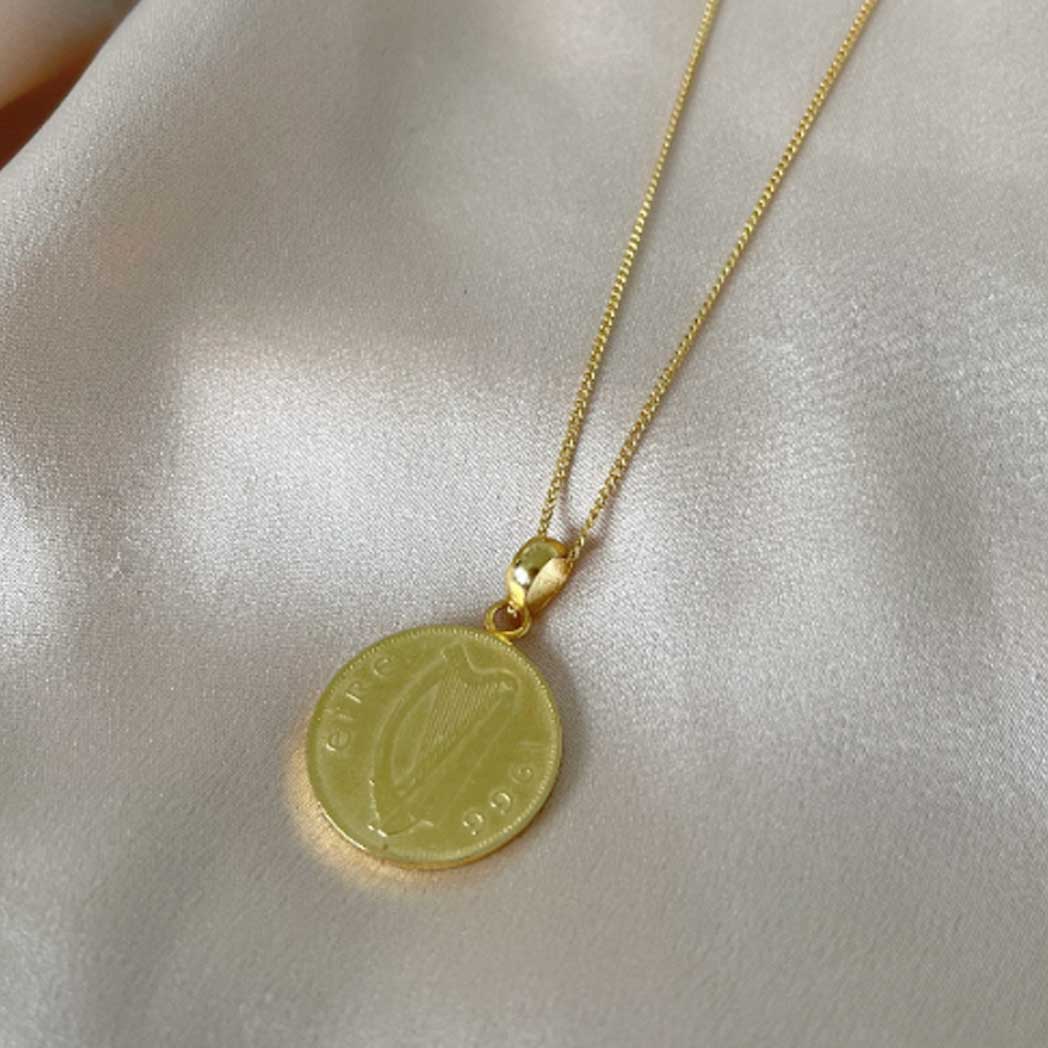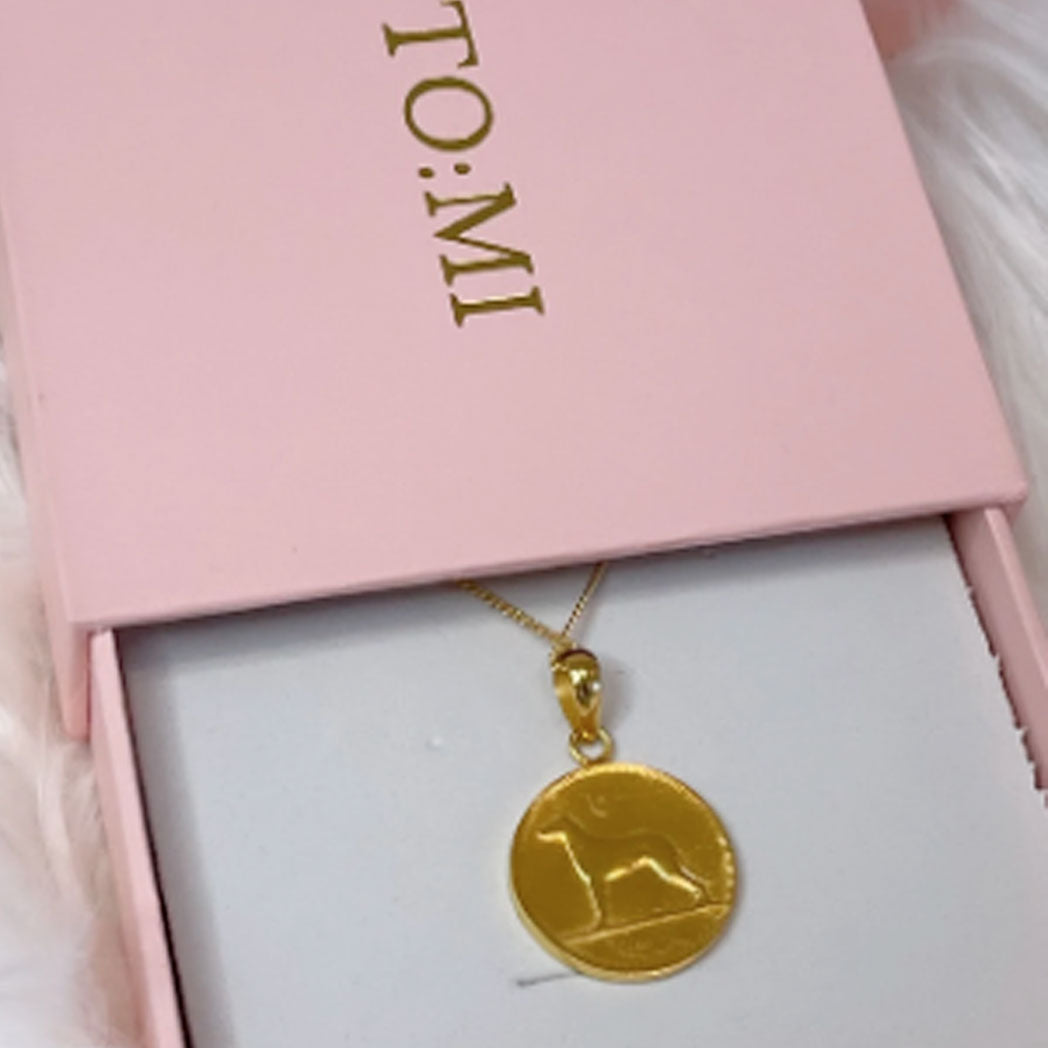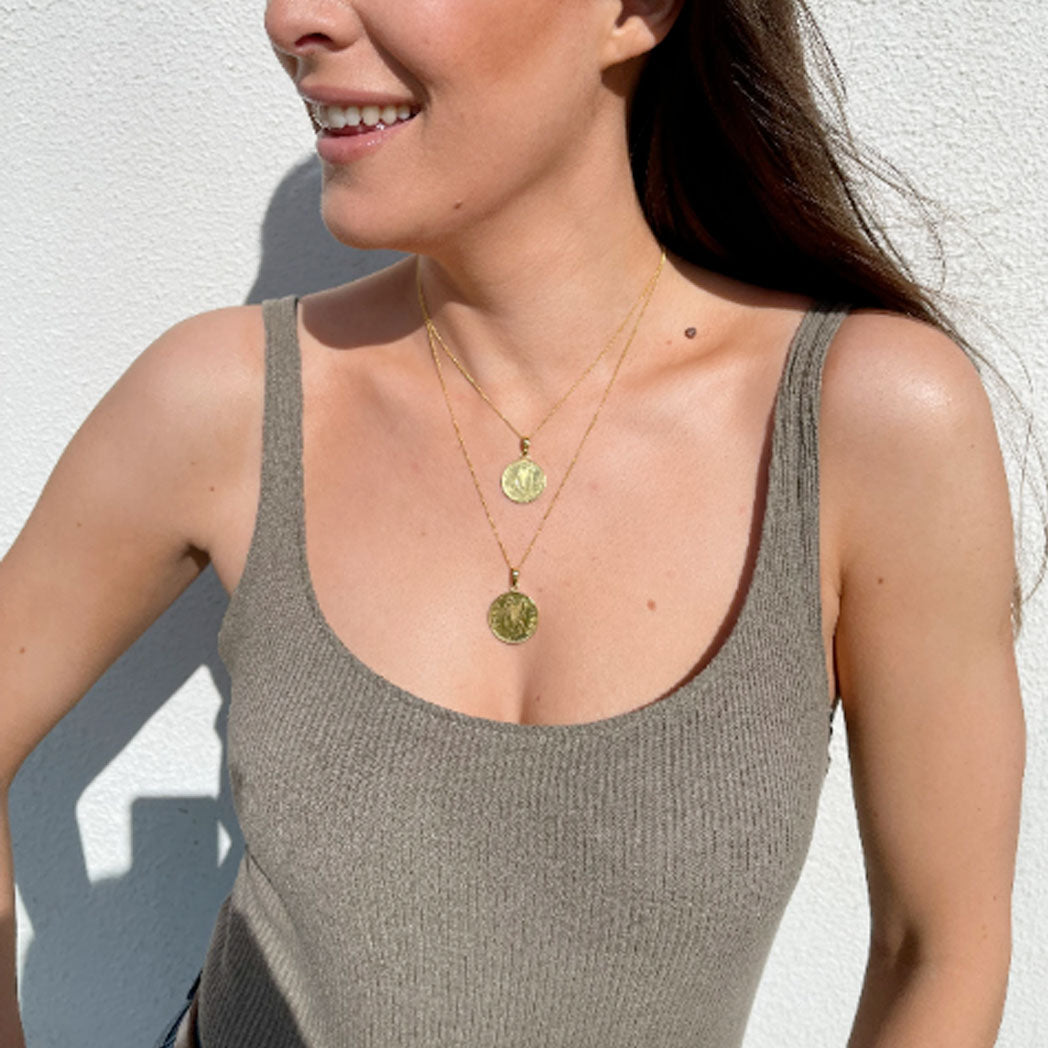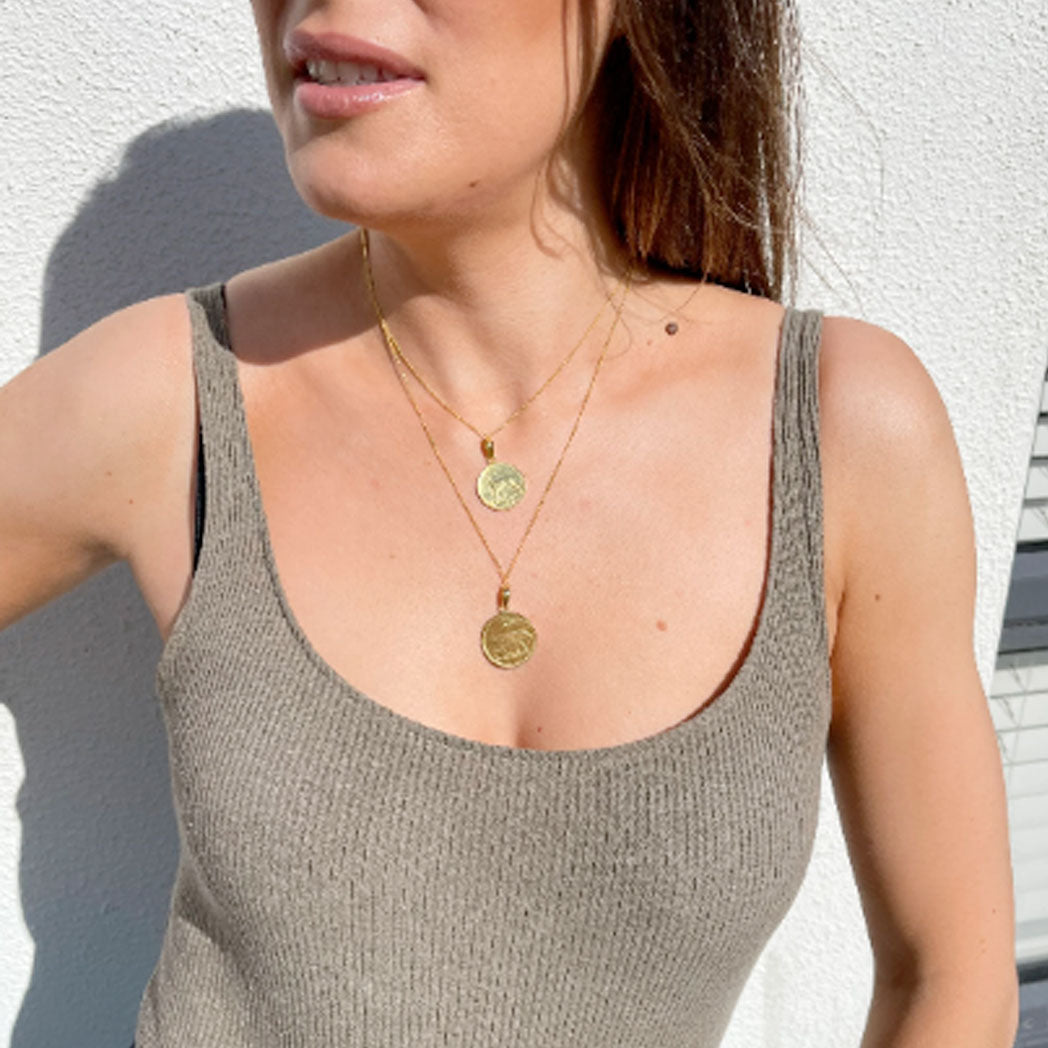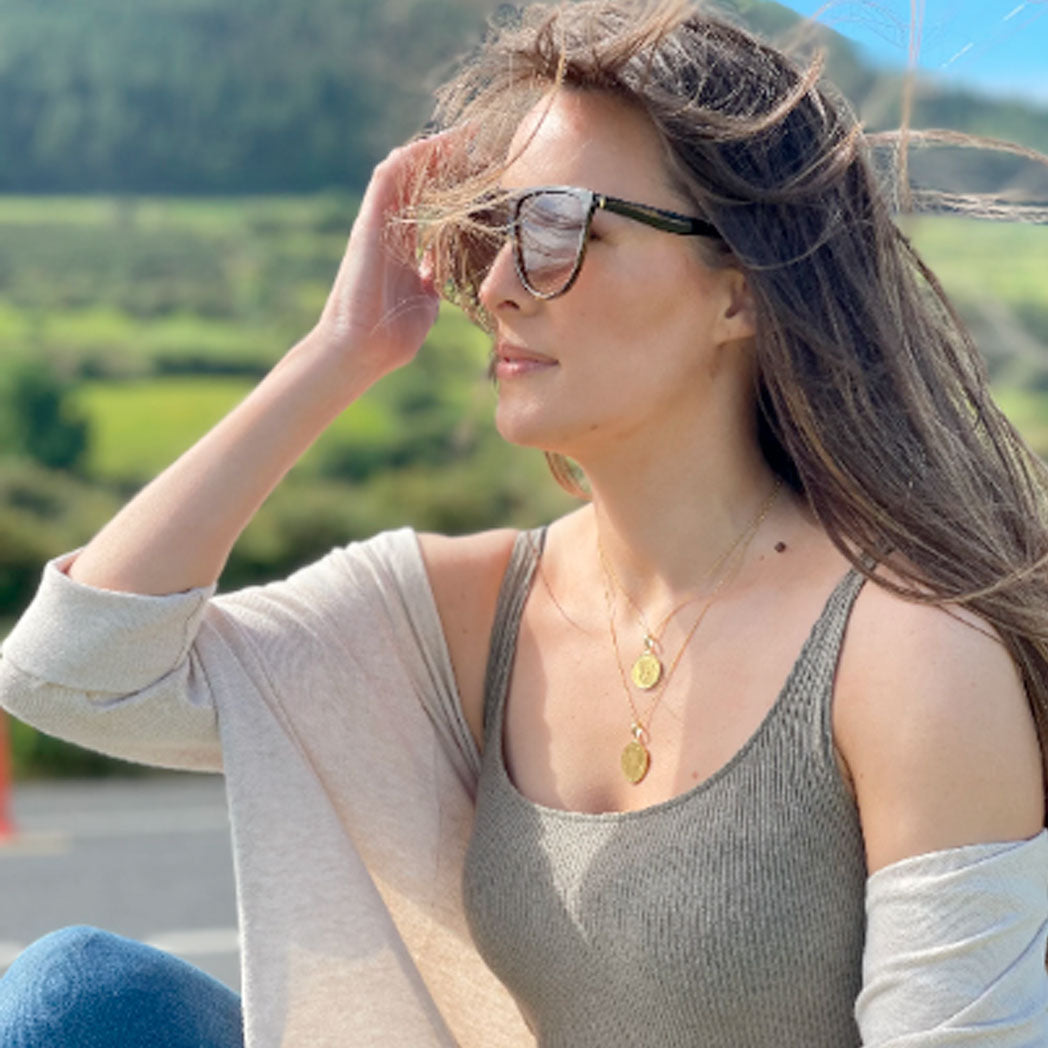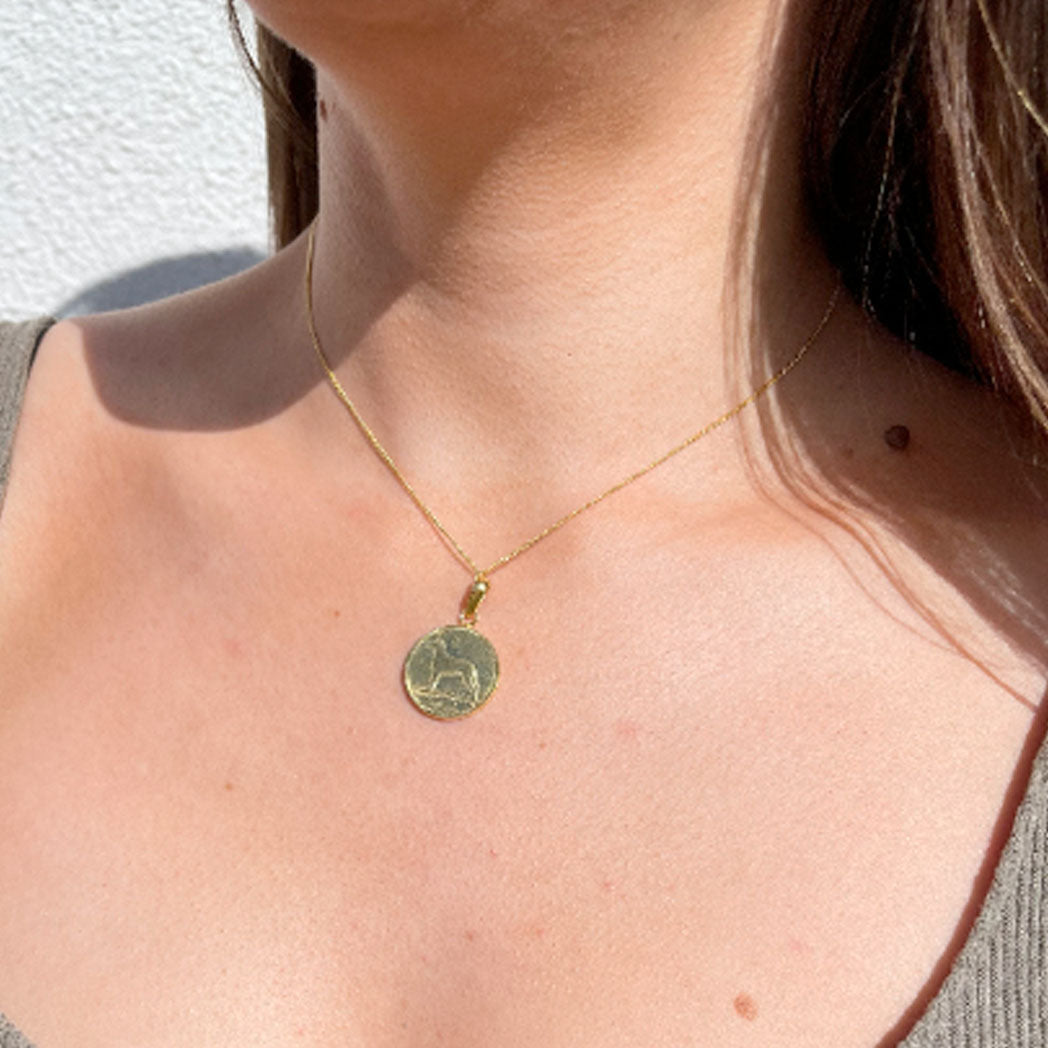 Old Irish Sixpence Coin Necklace
18k Gold Plated Coin Necklace- Old Irish Sixpence Coin. Irish Harp on front face dated 1966, Wolfhound on back face of pendant. Each pendant is handmade in sterling silver and plated with 18k gold. This Necklace has an adjustable chain which can be adjusted from 40 cm to 45 cm (16 inches to 18 inches), this allows the necklace to be worn at different lengths and can be layered perfectly with other chains.

The sixpence coin has been seen as a token of luck and good fortune for the recipient. Traditionally brides put a sixpence in their shoe on their Wedding Day. This would be a gorgeous gift for any bride to be.
Old Irish Sixpence Coin Necklace