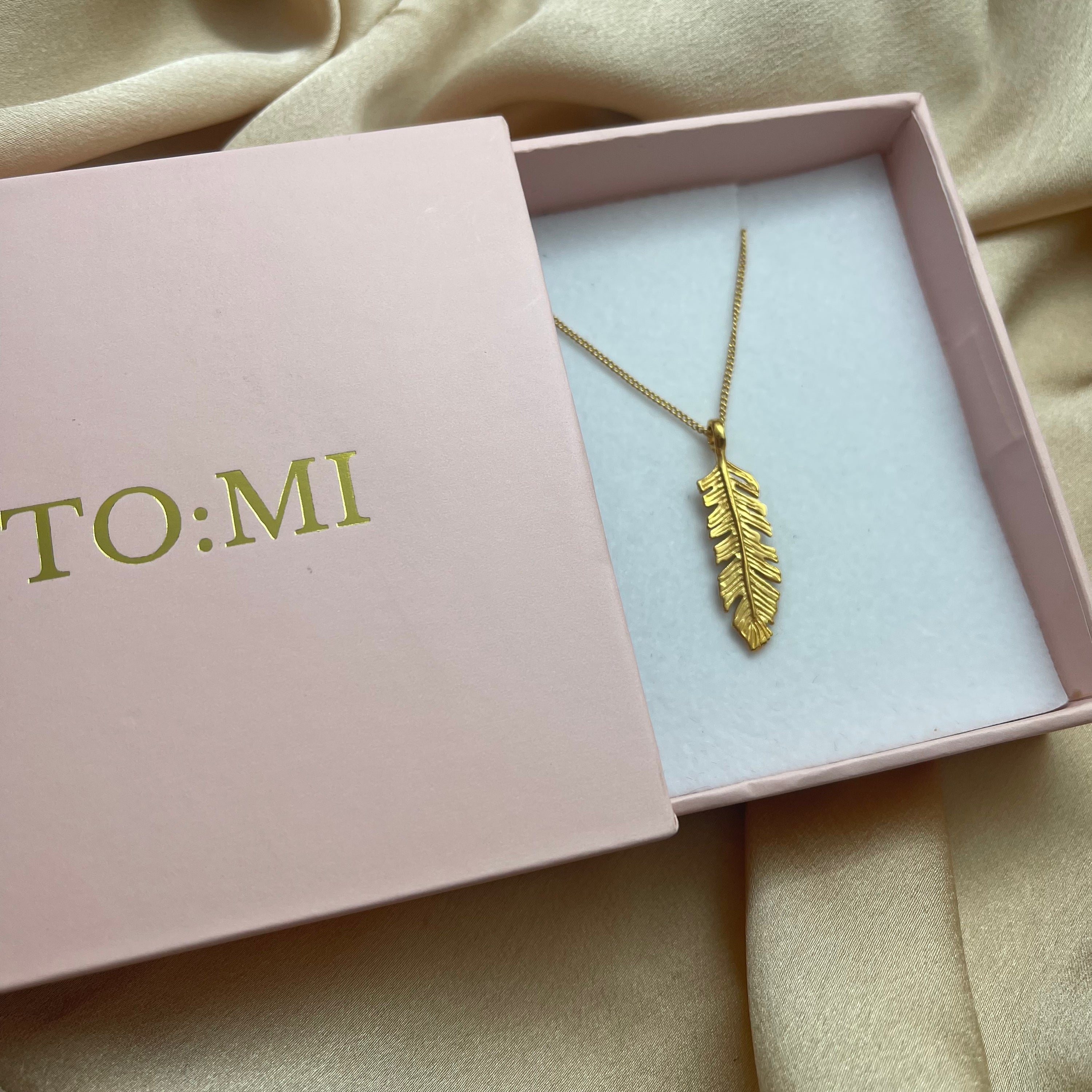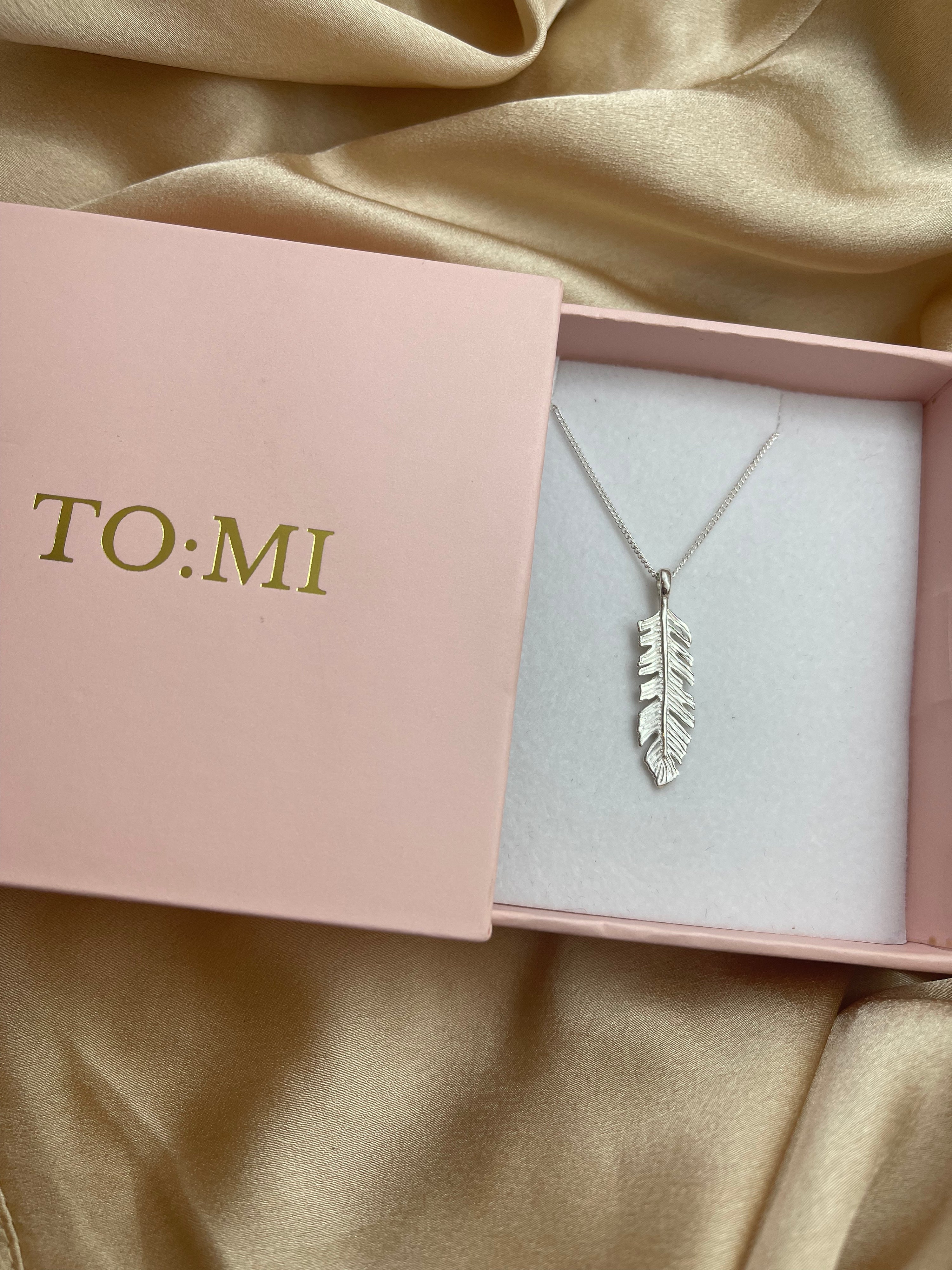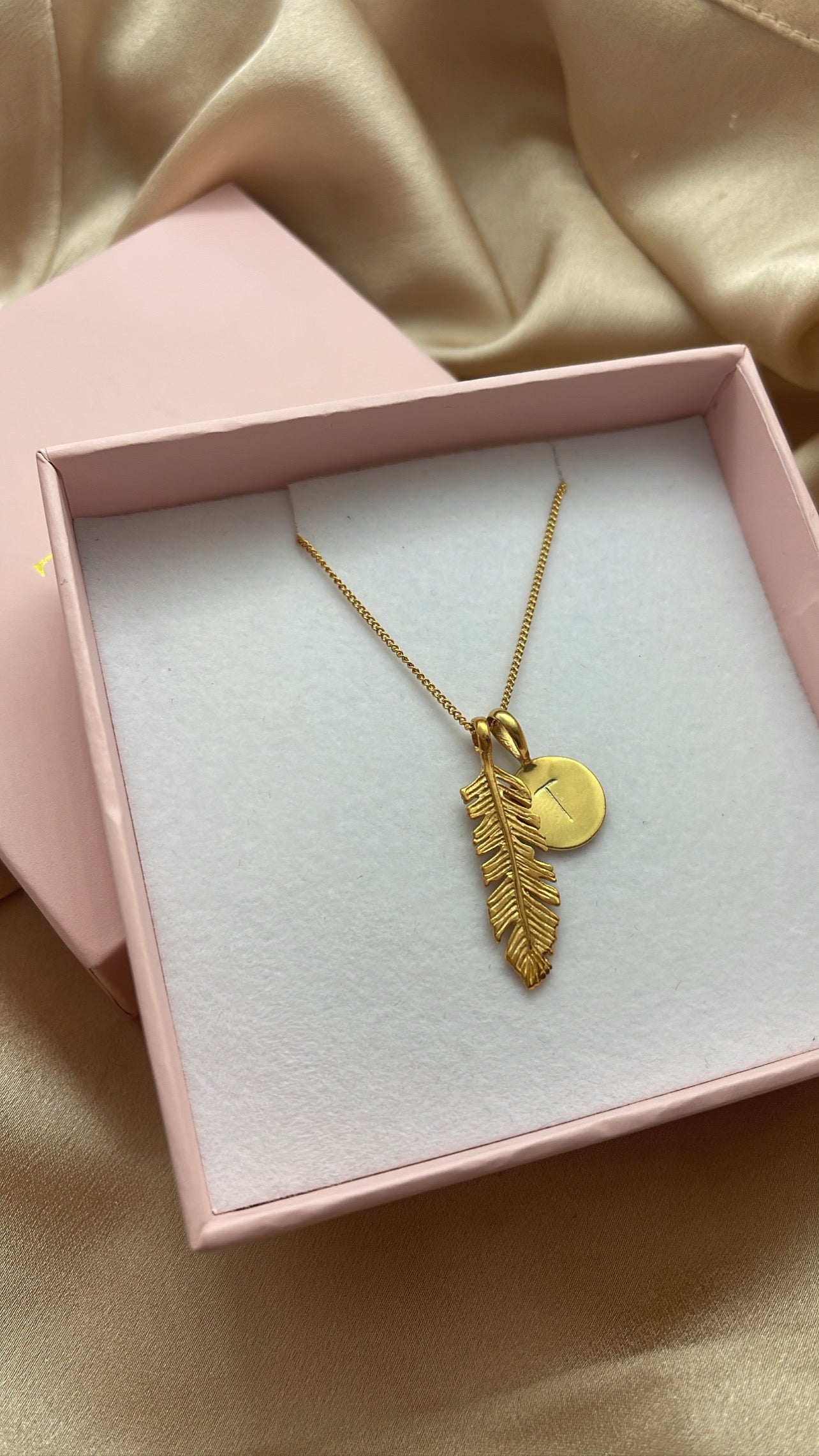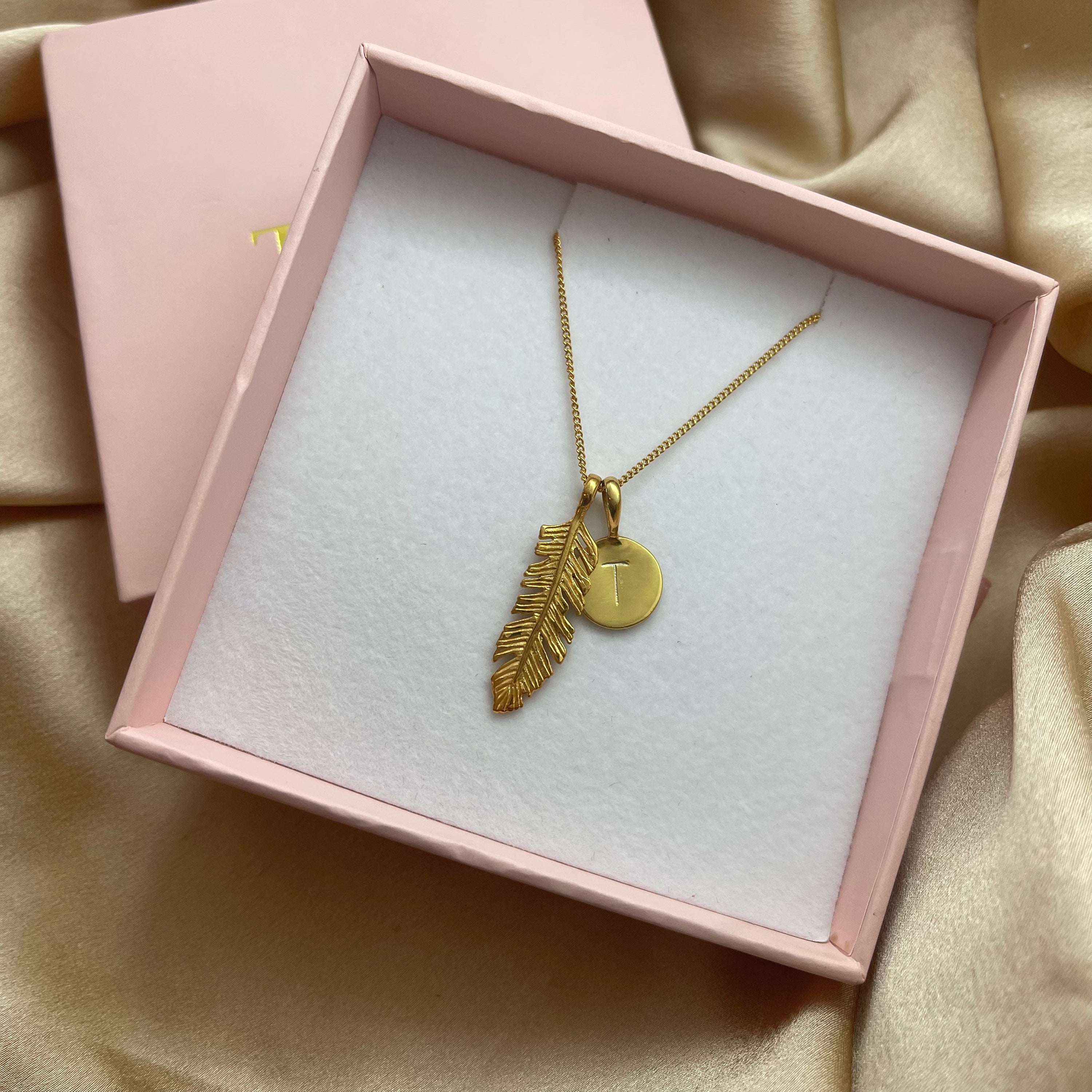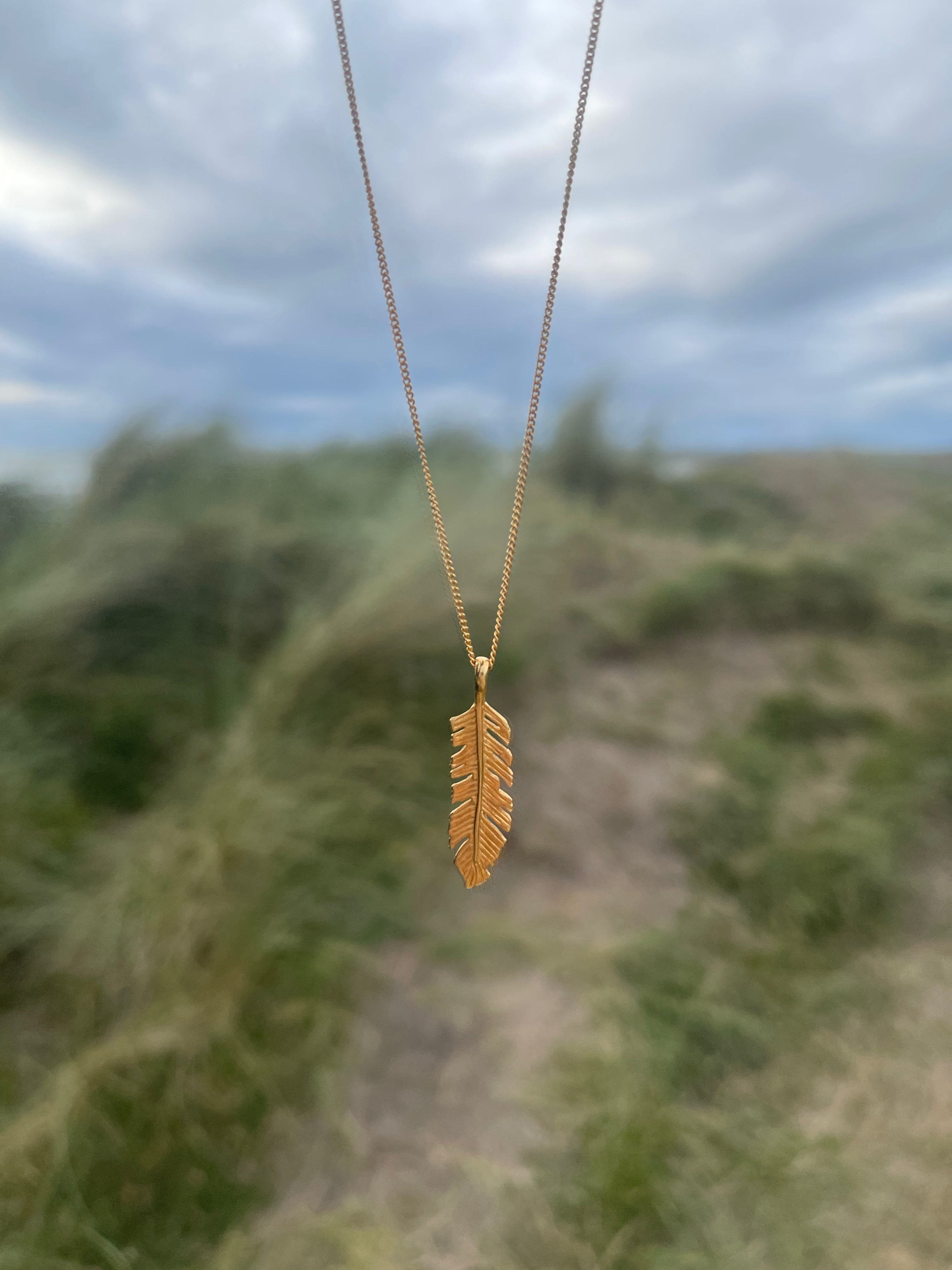 Feather Pendant Necklace- Available in Silver and Gold.

This necklace can be personalised by adding a letter pendant.
Each pendant is handcrafted in sterling silver and plated with 18k gold.
The necklace has an adjustable chain which can be worn at a length of 40 cm to 45 cm (16 inches to 18 inches).


Feathers have many different meanings, they can represent the presence of someone around us or also symbolise hope and freedom. This would make a gorgeous gift for someone.