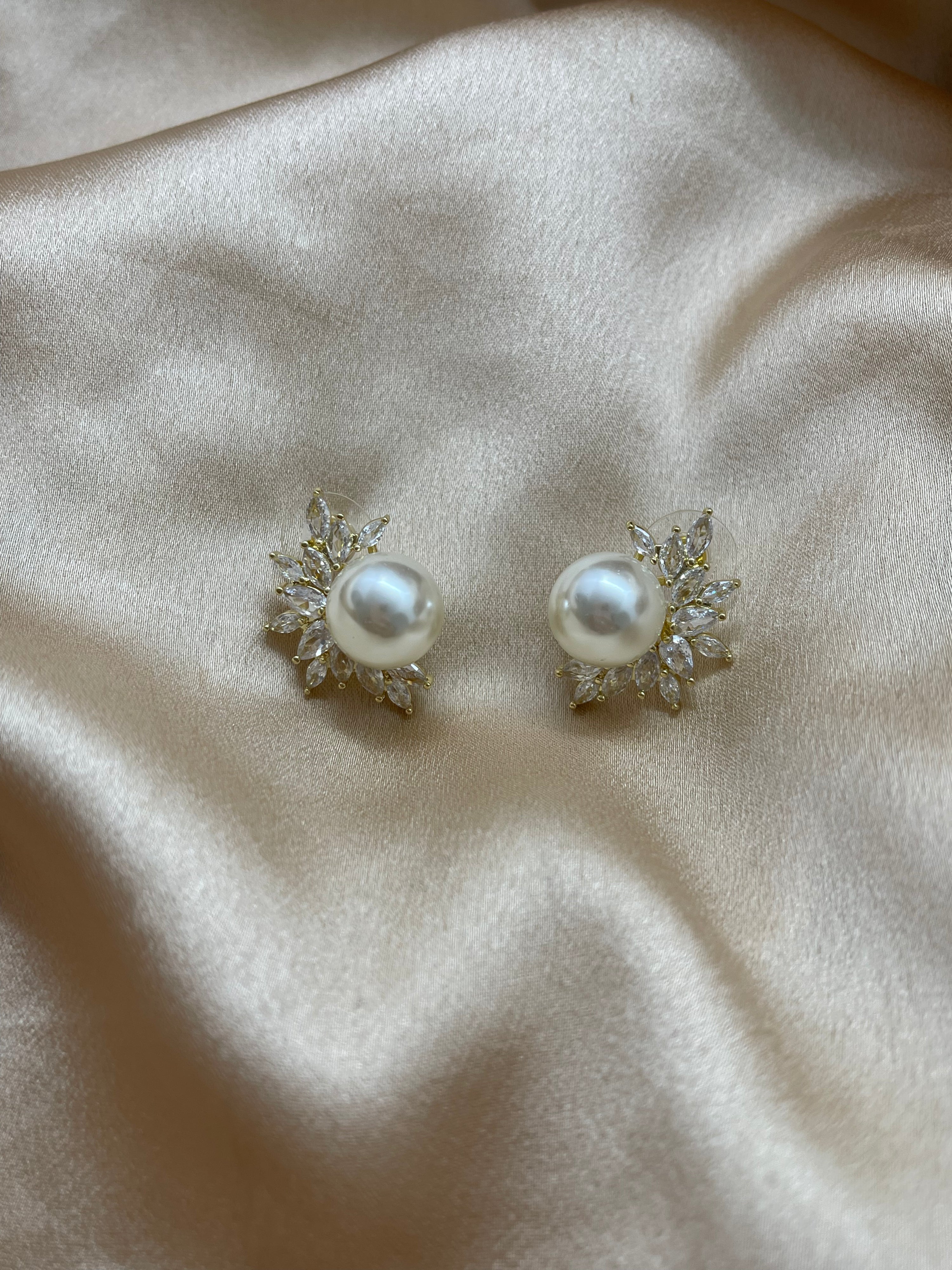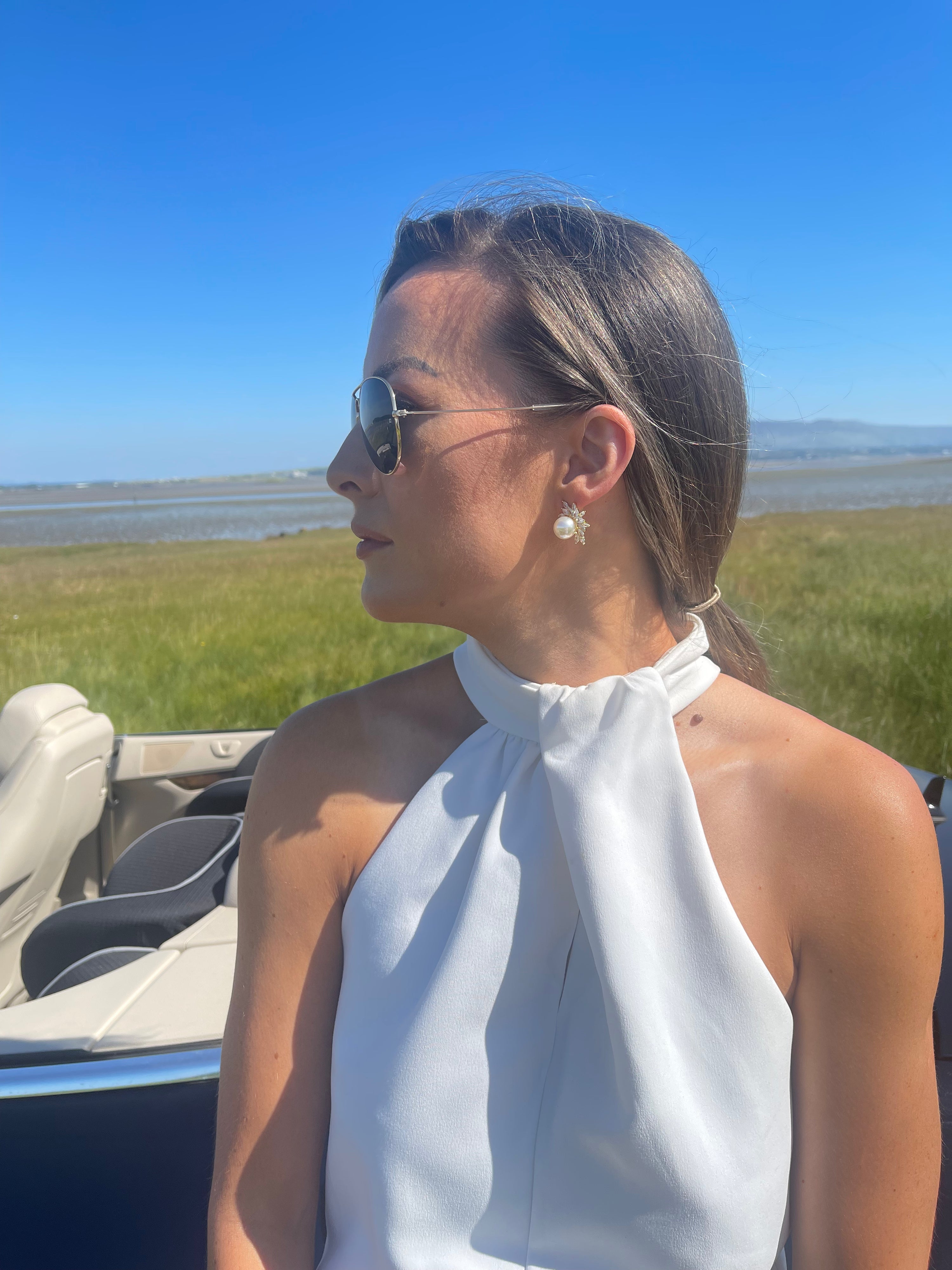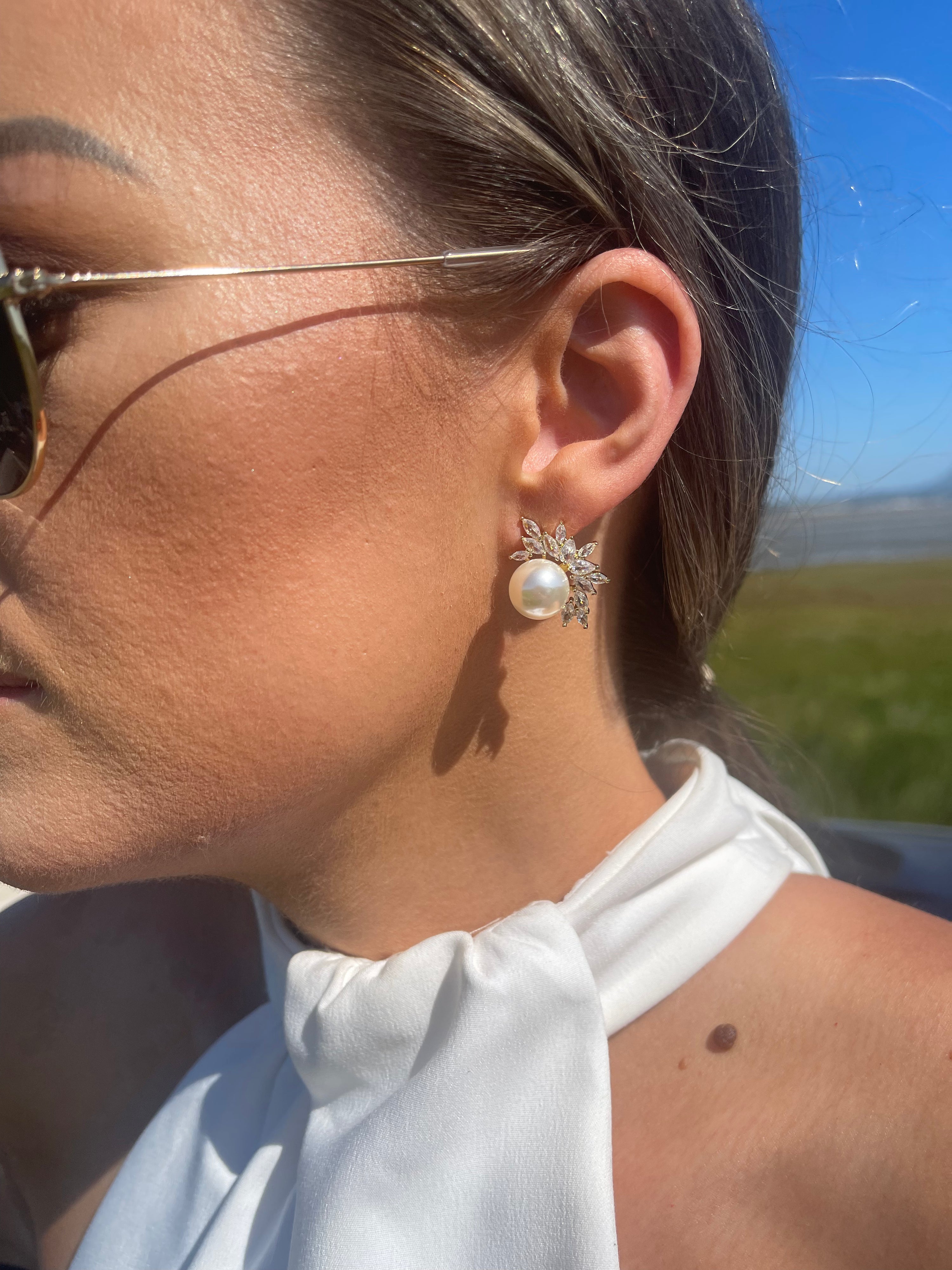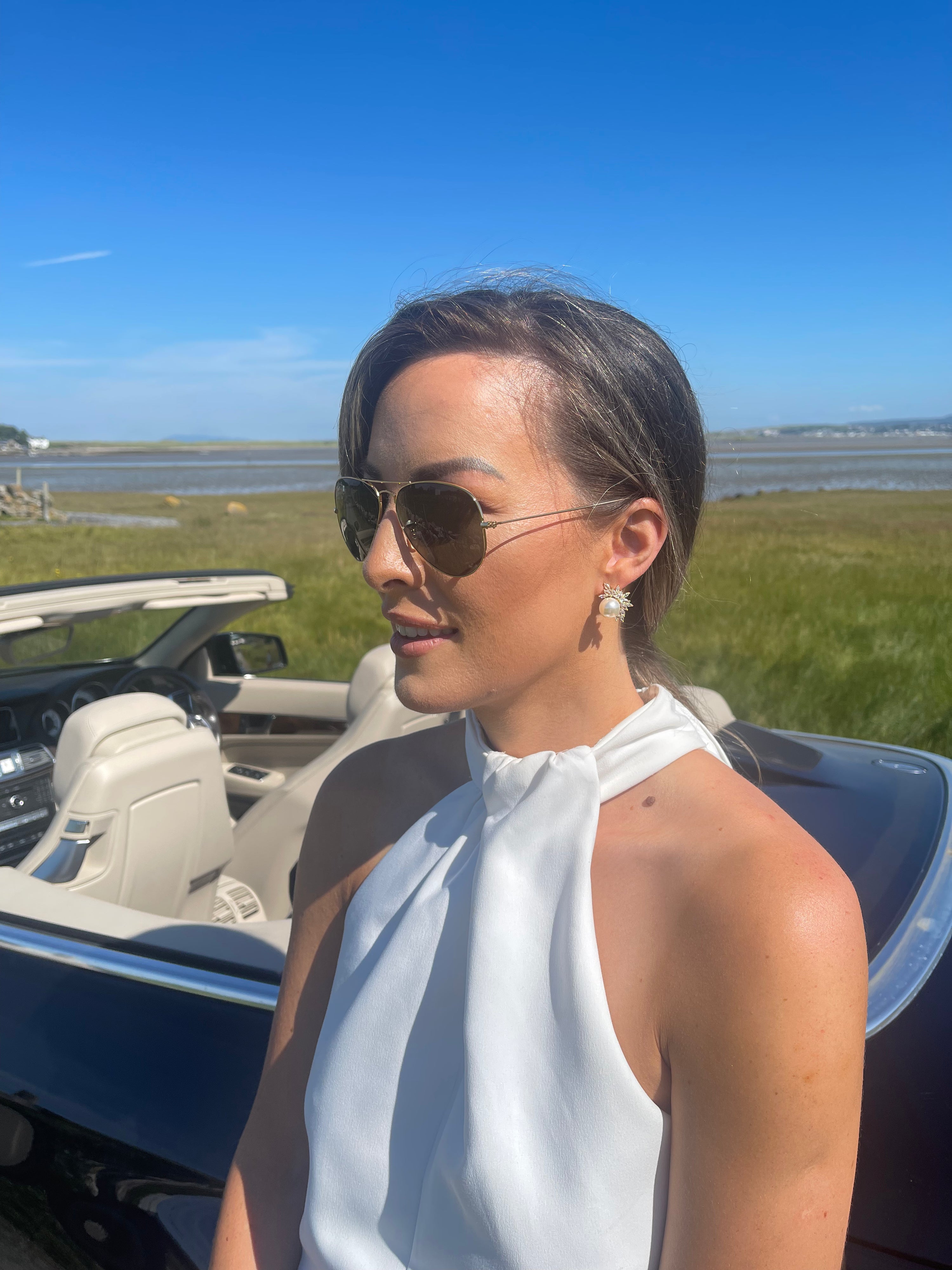 Cubic Zirconia Pearl Earrings
These earrings are for a girl who loves a pearl but wants something a bit different. The cubic zirconia and gold detail adds extra sparkle and wow.
These are a classic, timeless pair of earrings which adds extra glamour to any outfit. 
Ideal for brides, wedding guests, day at the races or any occasion.
Cubic Zirconia Pearl Earrings